The photo gallery consists of selected photos of Kurt Elias and his family, arranged roughly in chronologic order. When possible, there are descriptions of who, where, when and what. There is a pager at the bottom.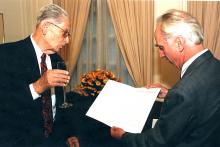 Kurt receives the commendation letter with his award.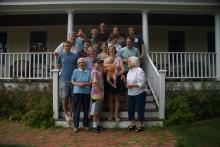 The family gathered at Joan and Richard's houe in Andover, MA for a memorial service for Kurt.

Dr. Danielle Ofri speaking in the Great Hall at the Kurt Elias Memorial Oncology lecture.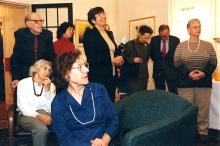 Kurt served as physician for the Austrian Consulate (Vertrauensarzt) in New York for many years and received a medal (Goldenen Ehrenzeichen) in 2002 for his services.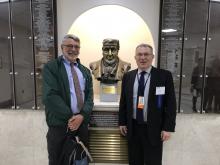 PeterElias&Moses&ShalomKalnicki.JPG
Peter with Dr. Kalnicki, who trained as an oncology resident under Kurt, at one of the Kurt Elias Memorial Conferences at Montefiore.