The photo gallery consists of selected photos of Kurt Elias and his family, arranged roughly in chronologic order. When possible, there are descriptions of who, where, when and what. There is a pager at the bottom.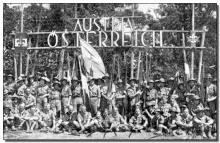 Kurt attended the Boy Scout Jamboree in Hungary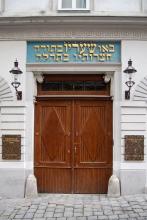 KE synagogue front door.jpg
The front door of the synagogue where Kurt received his Bar Mitzvah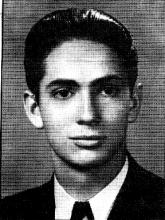 A photo from his Vieena teen years.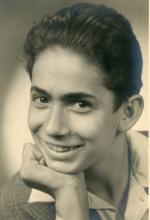 Kurt as a teen in Vienna.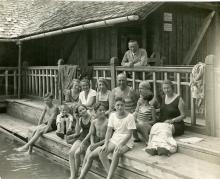 EliasK.1929Forsterheim.jpg
Hannni and Kurt in front row, Ilse in second row. At Forsterheim, a place in Tirol they went summers.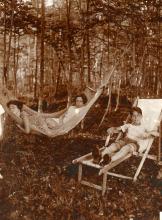 KE.HK_.StWolfgang1930.jpg
Hanni and Kurt and a third unidentified friend in the summer of 1930 in St. Wolfgang where they often went during the summer.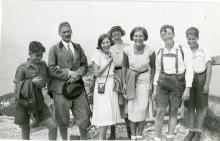 KE.Opa_.Hanni_.mutti001.jpg
Kurt, Herbert, Hanni, Ilse from left to right, on a hike in the Austrian mountains.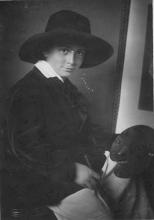 Kurt Elias dressed as a painter.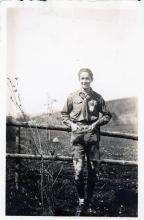 Kurt in his scout uniform. Scouting was a source of friendship and joy for him and he remained close to many scouting friends for years afterwards, and then was active in scouting in the US.